L&C is best reached via email: info@lebelandcrowe.com
// Jesse & Melody are not currently accepting new clients //
Origin & Philosophy
We want your visit to feel like hanging out in a chill friend's living room. The music is just loud enough, the vibe is relaxed, and you leave feeling like the best version of yourself — the version with amazing hair.
Established 2012 by Emily Lebel & Jesse Crowe, the entrepreneurs built a cozy shop on Queen St West which featured plants, pillows, art and sunlight. Caitlin Gordon joined in 2014, bringing even more sunshine, and as the clientele grew, the need for space did too. In 2015 the ladies created a warm inviting space in the burgeoning Brockton Village, adding the bright and cheery Melody Bostelaar to the team of talented stylists.
With the growth of our personal families, our shop family is growing too! New to us, but definitely not to the industry, are senior stylists Liz and Sarah. Read more about them in our Stylists section to see who's right for you and your hair.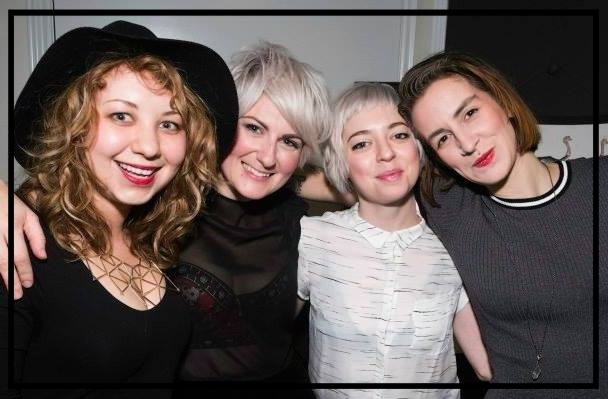 info@lebelandcrowe.com
647 351 1491
1491 Dundas Street West
Toronto, ON, M6K 1T6